Mission & Vision
Vision
Strong kids, healthy planet.
Mission
Provide meaningful education outdoors along the Merrimack River Watershed and nearby coastal waters to inspire a lifelong connection to land and sea.
Summer 2014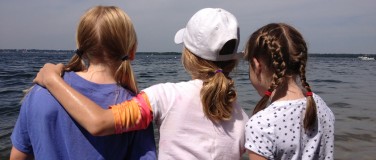 We still have openings! Registration for Summer 2014 programs opened at midnight on November 7, 2013, and many programs filled by dawn. However, there is still room across several other programs, as well as opportunities to join our waitlist.
Register Online Here
*All families will need to set up a NEW online account
Support Merrohawke
Merrohawke Nature School is a 501(c)3 nonprofit educational organization that serves upwards of 1,600 kids annually, year-round, ashore and afloat. All tax deductible contributions help us to reach more kids with nature connection programs. While program fees are our largest source of revenue, program fees do not cover the full cost of programming. We rely on philanthropy to sustain our organization and enable us to continue providing the high quality education programs that best serve our Lower Merrimack Valley community.